MANAGING YOUR PERSONAL BRAND workshop
For Professional Women Who Want to Be Seen, Be Heard, Be Noticed.
'In the new world of work, women have - not only the permission - but the mandate to use their authentic selves to drive value for their Organizations and for themselves.'
WE ALL HAVE A PERSONAL BRAND, WHETHER WE KNOW IT OR NOT
It's what determines our effectiveness at meetings, our ability to inspire, the caliber of work we are assigned and how well we are compensated. Our brand is what keeps us as individuals in control of their careers. And collectively, personal brands help to drive the success of a company.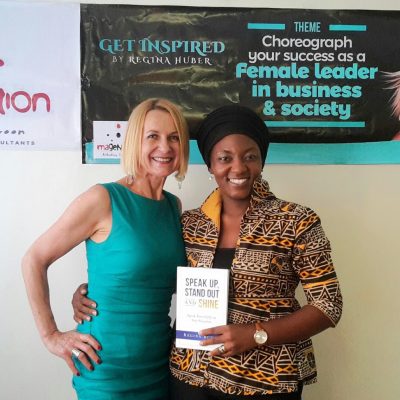 MANAGING YOUR PERSONAL BRAND workshop
When being considered for a leadership role, women are evaluated on their financial acumen, strategic thinking or ability to manage difficult situations, same as their male colleagues.
However, the conversation about women tends to be more grounded in demonstrated accomplishments and a need to prove beyond reasonable doubt that she is prepared to do the job. Perceptions matter a lot.
Hence it is essential for women executives to realize the value of being visible and well-connected in an organization for climbing the corporate ladder and establishing themselves as leaders and industry experts.
This workshop enables female professionals to examine their impact in a holistic and results-oriented way.  It focuses on their ability to know themselves, and knowing how others perceive them, and how to align both to achieve optimal business performance and career satisfaction.  
We will discuss the concept of Brand – the compilation of many data points that combine in others' mind to form a picture of the individual – and Brand Management – how developing professionals can differentiate themselves from others using the 5 P's of Personal & Leadership Brand®.
Participants will have the opportunity to self-reflect in a structured and comprehensive way about who they are at work, how this reality lines up with their goals, and what they can do to optimize both.
Each participant will ask 5-10 supervisors, peers and subordinates to complete an anonymous "market feedback" survey querying things such as:
The participant's greatest strengths and biggest challenges
The participant's most important contributions to the company's success.
Where they can envision the participant professionally in five year
The results of the survey (which participants complete as well) serve as a powerful backdrop for the primary activities of the workshop, which include:
Expert facilitation by Personal Branding certified coach and facilitator Leila Kigha, using the proprietary framework — the 5 P's of Leadership Brand® (Persona, Product, Packaging, Promotion and Permission) by Susan Hodgkinson. This framework breaks down the critical ingredients of a personal brand, then helps attendees understand how their brands impact their effectiveness.
Peer-to-peer coaching.
Creation of an individualized, strategic action plan that remediates personal brand weaknesses and builds upon strengths
We offer half-day, full-day and two-day workshops on personal branding. We also run a customized version of this workshop for women and people, who face unique challenges attaining clear, actionable feedback and developing more complex action plans to achieve great results.
Ready to help your employees build their brand? 
FEEDBACK FROM PARTICIPANTS..